WE'LL HANDLE YOUR CALIFONRIA TRAFFIC TICKETS FOR AN ENTIRE YEAR FOR FREE!!! A current traffic ticket is not required
THE GETDISMISSED SYSTEM WORKS FOR MOST CALIFORNIA TRAFFIC TICKETS*
Speeding tickets, red light and red light camera tickets, cell phone ticket, sign ticket, car pool ticket, u-turn tickets, and more
California offers a Trial by Written Declaration to all drivers! It's even an option on the back of every traffic ticket. Our system is designed to take advantage of this and build a defense that you can sign and mail to the court to fight your traffic ticket without ever having to go to the court. It's that simple.
Our system does all the work so you don't have to, how simple is that
BENEFITS OF THE TRAFFIC TICKET PROTECTION
Fight most California traffic ticket you receive for FREE
You do NOT need to fill out paperwork
You do NOT need to go to court*
Free traffic school if eligible**
Get This! You will also receive our weekly Traffic Ticket eNewsletter. You automatically opt-in to our eNewsletter when you have a GetDismissed Traffic Ticket Protection
Maintain your ability to drive and earn a living by keeping points off your driving record
** Traffic school provided by 5dollartrafficshool.com
GETDISMISSED

DOES ALL THE WORK.
YOU DON'T HAVE TO GO TO COURT.
Vehicle Code Section 40902 ( learn more ) allows you to contest tickets in writing, without having to make a personal appearance in court.
It's called Trial by Written Declaration, and our system helps you take advantage of it.
YOU DON'T HAVE TO FILL OUT PAPERWORK.
You answer questions about your traffic ticket, and our system completes all the paperwork for you.
You answer questions about your traffic ticket, and our system completes all the paperwork for you.
YOU DON'T HAVE TO WAIT.
Once you enter your information about your ticket and answer all the questions, your defense will be prepared.
All you have to do is mail it in (the court won't let us mail it for you).
GETDISMISSED MAKES IT EASY
Just follow these three simple steps.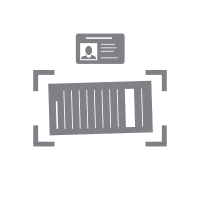 Photograph your ticket and driver's license.
Use your phone or digital camera.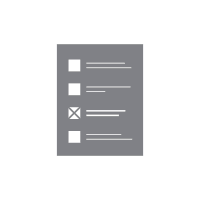 Tell us a little more about your circumstances.
Our system knows exactly how to build a solid defense.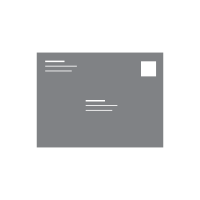 Download your documents and send them to the court.
That's all. Seriously. The hardest part will be finding a stamp.
"It works too well. I'd like to arrest the guy who invented this thing."
— Ron Souther
CHP Officer (retired)
"The GetDismissed method is based on over 15 years of helping people to successfully contest their traffic tickets in California."
— Steve Miller
President & CEO of GetDismissed
We strive to ensure that our system provides you with accurate documents to GetDismissed."
— Holly Diamond
Director of Partnership Programs
SEE WHAT OUR CLIENTS HAVE TO SAY ABOUT GETDISMISSED
GETDISMISSED

WORKS FOR MOST CALIFORNIA TRAFFIC TICKETS.

Since the court looks for specific things with each ticket, we've developed a system that walks you through a series of questions for each specific type of ticket we can handle. We've been doing this long enough that our system will help you fight a traffic ticket with all California courts, no matter where you live. This can be done without even going to court using a Trial by Written Declaration.

Just so we're clear, we do not guarantee that you will win. We're just your best bet.
Get started now and save $10!